Why Carpet Cleaning Is Important For Your Home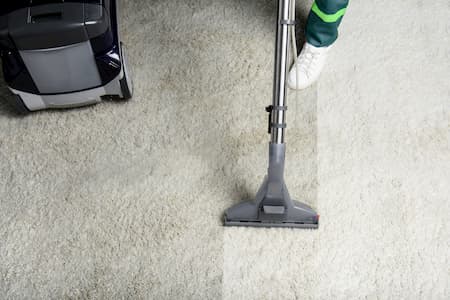 Most homeowners don't take a moment to think about all of the particles that can live and hide deep into the fibers of their carpet. Components such as allergens, dust, dirt, pet hair, and stains can burrow into your carpet and rugs, making them smell and appear dingy. If you are a loved one deal with seasonal ailments such as allergies or asthma, an unkempt carpeted space can make the illness much worse. While Eco King is known for services such as pressure washing, and roof cleaning, we also provide top of the line carpet cleaning solutions. There are many factors to consider as to why cleaning your carpet regularly is better for your home, and a few of the reasons are below.
Protect Your Investment
Purchasing a good rug or installing carpet can be very costly. By cleaning your carpet on a regularly maintained schedule, you keep it in good condition, and in turn, you protect your initial investment. The life of your carpet and the overall beauty of it will be last longer if cleaning is used as a preventative method. This is especially important if you plan on selling your home. A clean carpet area will increase the value of your property and make the area look new. It is better to spend money on a carpet cleaning service than to have to replace the entire carpeted area because the carpet is unsalvageable.
Keep That First Purchased Look
Your residence or place of business will not be able to look clean if the carpets in it are dirty. Vacuuming regularly helps to remove dirt and debris. However, a regular deep clean by a professional cleaning service will help get the tougher stains and smells out. Maintaining the look of your carpet will beautify the interior of your space, and you'll be ready to show off your home to guests or customers. You'll be happy with the appearance of your carpets and more confident when inviting guests/customers over to your home or place of business.
Maintain A Great Smell
Another reason why it is important to clean your carpet is to improve (or maintain) how it smells. Homeowners with pets and children can definitely relate to this fact. Routine Pittsburgh carpet cleanings will air out your carpeted areas and keep the fabric not only looking good but smelling great.
Stop The Spread Of Pollutants
Cleaning your carpet regularly will prevent your carpets from causing sickness to your family. Allergens and bacteria breed well in carpets and rugs, and daily exposure to these pollutants can be very dangerous to your family. They can become a breeding ground for allergens and bacteria, and they can expose you and your family to dangerous pollutants. A carpet full of allergens can make breathing difficult and can even cause skin irritation. Which is why regular carpet cleaning is essential.
Allergens also live on the outside on your home's exterior, so give our pressure washing pros a call, and we'll give you a solid clean inside and out.