VCT Commercial Floor Stripping & Waxing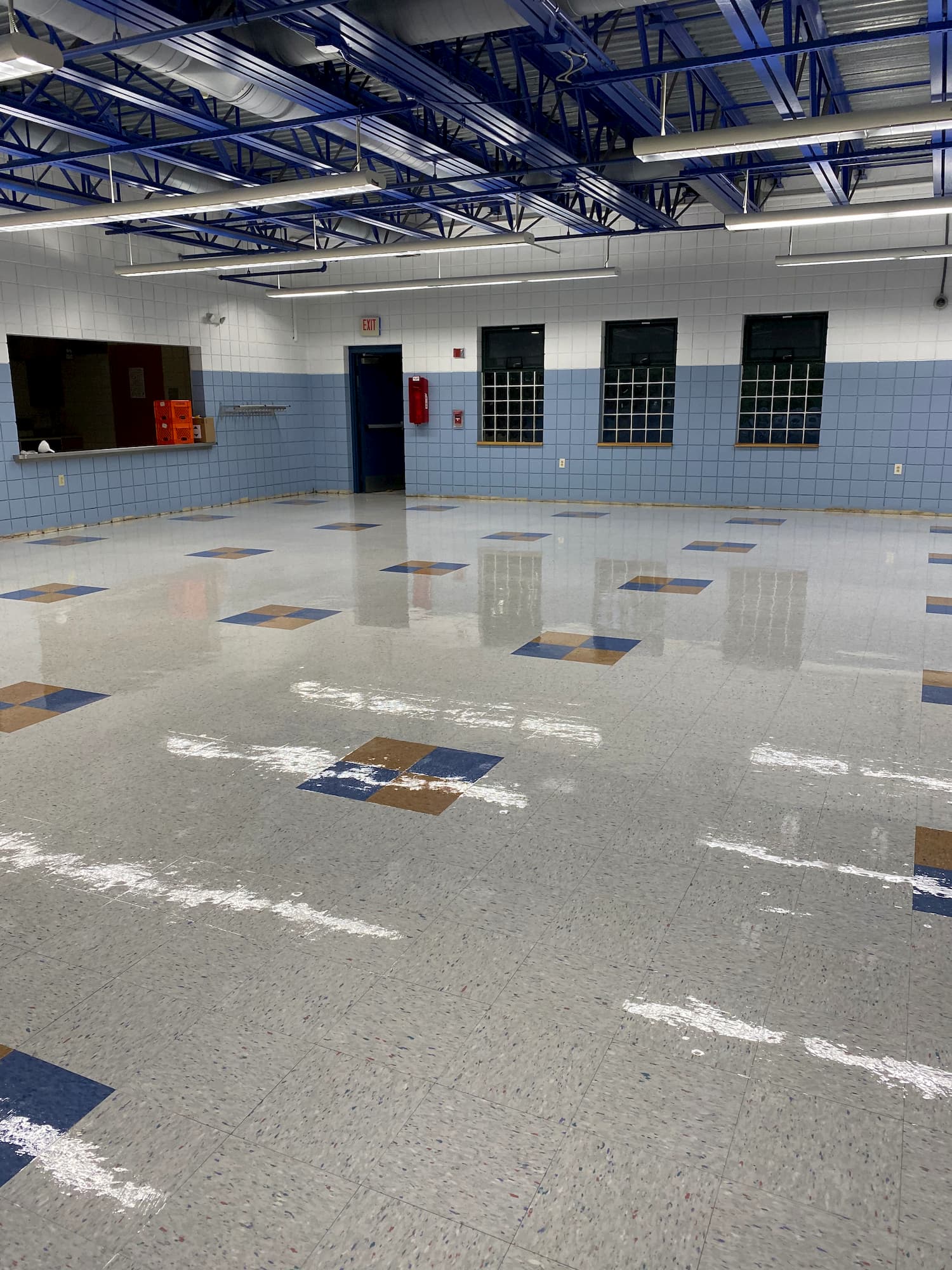 If you own your own business, your floors may not be something you think about regularly. However, they can have a major impact on your customers. Whether you have hardwood, tile or Vinyl Composite Tile (VCT) floors impacts the impression your customers have of your business as well as how you need to clean those floors.
If your business has Vinyl Composite Tile floors, you may hear some people suggest that you strip your VCT floor. But many business owners don't know what that truly means or whether it's the right cleaning strategy for their floor. Here are some scenarios where you need to consider stripping your VCT floor.
When to Strip VCT Flooring
There are two main scenarios where you will need to strip your VCT flooring.
Removing the Factory Seal
When you first install VCT flooring, you'll need to strip it. This primes the flooring for the application of a high-grade wax sealant that will protect the floor from normal wear and tear.
Removing Built-Up Grime
Any floor is bound to have grime and debris build up after days and weeks of regular use. Periodically stripping your floor and reapplying wax sealant will help your floors look better and extend their overall life. For this process, a highly concentrated chemical is used to break down surface level stains, seals and old wax from previous applications.
Stripping Improves Your VCT Flooring
Taking the time to strip your VCT flooring can improve the way it looks. Shiny floors help customers feel your business is well maintained and cared for. This is part of a first impression that can mean a lot.
Stripping your floors cleans them thoroughly in preparation for adding a wax sealant. This wax sealant acts as a barrier that protects your floors " much like wax on a car. It's extremely useful in improving the life of your floors. Plus, with regular maintenance, it creates shiny floors that may be the first thing customers see when they walk in the door.
How Often Should Your Strip Your VCT Flooring?
When considering how often to strip your VCT flooring, it's important to remember that wax will age with time. As a result, it needs to be properly maintained. Without proper maintenance the wax on your VCT flooring will begin to yellow and may look dingy. Floors that are not actively maintained with daily floor buffing need to be stripped every 6-9 months. Those that are maintained with daily floor buffing and periodic machine scrubs can be stripped annually. Over time, VCT flooring that is not maintained will begin to chip and eventually lift away from the sub-flooring. This creates a much more expensive problem than regularly stripping and cleaning your floors. If you're interested in learning more about stripping VCT flooring, call us today. We can help you assess where you're at and take a labor intensive task of your hands.
Blog by CleanMethod