Tips to Keep VCT Flooring Looking Great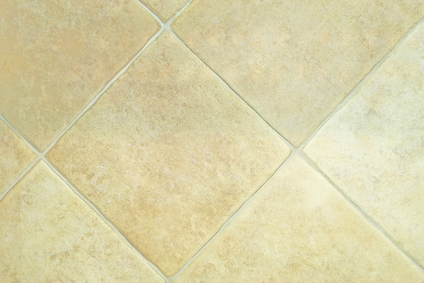 Vinyl composition tile (VCT) is one of the most common types of hard surface floorings commercial cleaning professionals will encounter. It is durable, relatively easy to clean, and inexpensive when compared to most other floor types. However, when working with a new VCT floor, maximizing the floor's benefits will depend on how well it is cared for from the very start.
To help, Powr-Flite focuses on techniques to keep VCT floors looking their best from the start, helping to save time, energy, costs, and protect the environment all at the same time.
"The first thing to do [with a new VCT floor] is nothing," says Mike Englund, a cleaning trainer and product manager for Powr-Flite. "Wait a week to allow the adhesives used to secure the floor ample time to thoroughly dry and harden."
He then recommends the following:
Scrub: Machine scrub the floor to remove soils and any protective coatings the manufacturer may have applied.
Chemical selection: Consider selecting chemicals from the same manufacturer; often, cleaners, strippers, sealants, and finishes from the same manufacturer are designed to work together as a system.
Seal and finish: VCT floors should be sealed and/or finished to protect the floor tempe az. The number of waxing coats depends on such factors as the customer's expectations, traffic conditions, budget, climate, etc.
Burnish or buff: Decide whether the floor should be burnished or buffed; this will help determine the type of finish required.
"The automatic scrubber selected to maintain VCT is critical," says Englund. "It's not only a matter of maintaining a quality appearance, but the right machine can help keep costs down and worker morale and productivity up."
Additionally, the size of the floor area to be maintained is another variable to consider.
"[For instance], a six-foot wide aisle can typically be cleaned effectively with a 20-inch machine. While you might think a larger machine will get the job done quicker, it may only offer a moderate gain in productivity and unless it is used for other purposes, may not be worth the added cost," he adds.