Tips For Maintaining VCT Floors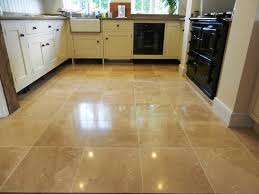 Vinyl composition tile is a popular choice for homeowners because it is durable, affordable and simple to install as a floor covering. VCT is produced by heating vinyl chips and applying pressure to form them into solid sheets which are cut into 12 inch squares. You can choose from different colors and styles to match your home décor. Regular cleaning keeps the tile shining and free of scuffs and scratches for long periods. When treatment is required to restore the shine to VCT, it is not a difficult project to clean and polish it.
Sweep the vinyl composition tile floor thoroughly—along the baseboards and in the corners—with a nylon-bristle broom, followed by a second sweeping with a dust mop.
Mop the floor with a VCT cleaning solution — as recommended by the flooring manufacturer — according to label directions. Use a soft-bristle scrub brush when necessary to remove dirt buildup.
Remove the cleaning solution from the floor by rinsing it thoroughly with warm water and mopping the floor dry; the cleaning solution residue attracts soil. Allow the floor to dry completely.
Apply a thin layer, according to label directions, of a VCT floor polish; pour the polish on the applicator, instead of the floor, in order to apply an even coat of polish.
Lay additional coats of polish on the floor according to label directions.