Laminate Floor Cleaning & Sealing Sandless Wood Floors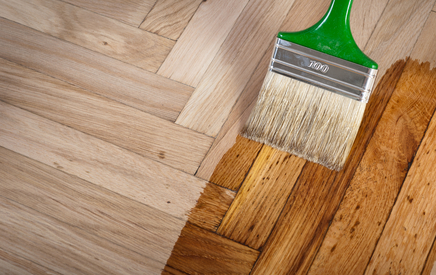 The Lamanator Plus system helps clean, seal, protect, and intensify the surface of today's laminate and hardwood floors. While there are many cleaning and sealing products on the market designed for carpets, vinyl flooring, hardwoods, and ceramic tile, we have yet to find any other products which are designed specifically for laminated flooring. In addition, many household cleaners are not effective on laminated flooring, and result in causing problems. These problems include water damage due to penetration into the joints, dulling, and streaking. Scratching and scuffing marks may still be left behind. The Lamanator Plus system is designed to eliminate these problems. It also extends the life of the floor, as well as improving the appearance.
We offer this service and can guarantee the removal of all dirt and waxes left behind to assure a proper finish that bonds to your floors and leaves behind a streak free shine. Cranberry pa We have refinished wood floors including, fully sanding, staining and reapplying polyurethane. We also offered a Sandless wood floor refinishing process that improved the look of old wood and laminate floors that where in decent shape. We can also remove wax build up, orange glow, rejuvenator plus and any other cheap product that has ruined your wood and laminate floors.