Organic Tile & Grout Cleaning Pittsburgh, PA (Mt Lebanon)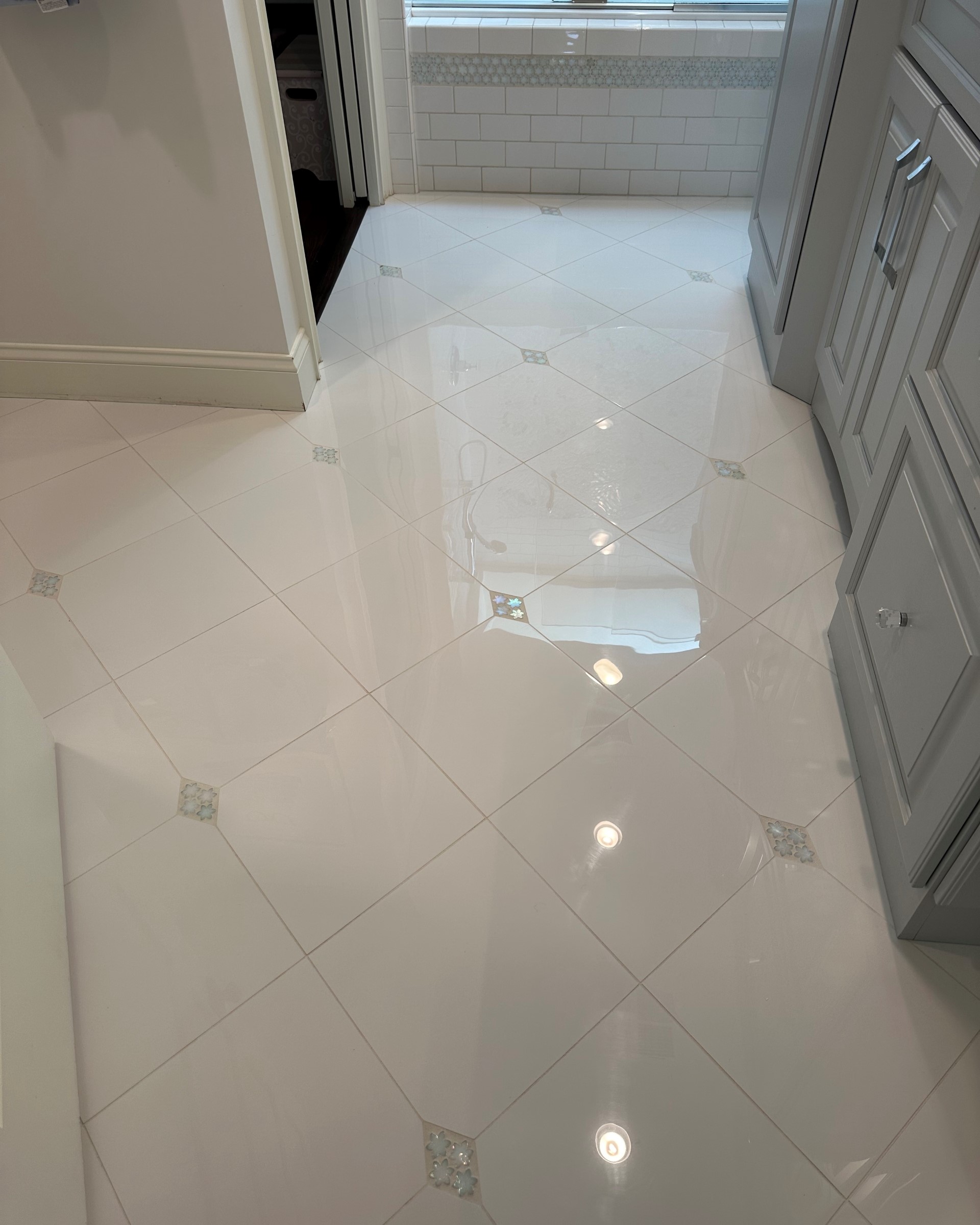 Tile and grout cleaning in kitchen and bathrooms. Once cleaned with our organic pre-treatment, you then have the option to seal your grout.
We first apply our all-organic cleaners to the tile and grout. After allowing proper dwell with pre-scrub tile and grout lines, detail edges, and corners. Then we go over all the tile and grout with our spinner connected to our truck-mounted steam cleaner which blasts dirt and soils away.
We service Mt. Lebanon upper st Clair and surrounding Pittsburgh communities.
Project Gallery